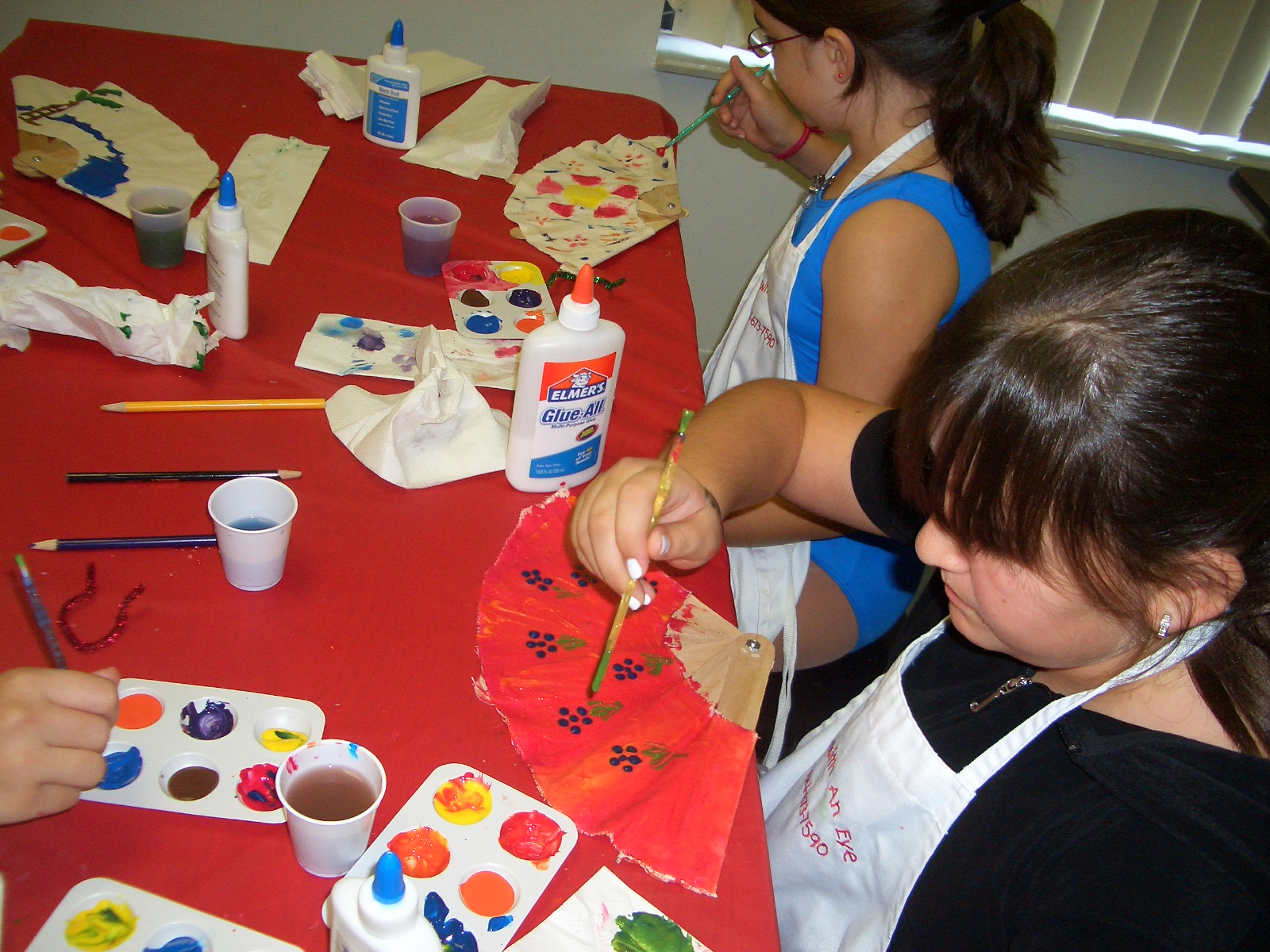 Cultural Classes

Drum Class
Let's explore some of the sounds of Africa. Toni will feature an African drum class. The class will explore the sounds of an African drum.  Children will learn to make their own drum and play the sounds.
Hand Fan Class
Children will learn oriental painted fans were practical tools to keep cool in ancient & modern Asia, as well as simple, subtle, beautiful wall décor accents. Then, they will make their own.
This includes onsite teaching and all supplies for a class up to 20 students.