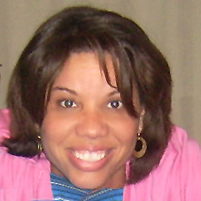 Ms. Toni
Artist / Author/ Teacher
She strongly believes 'the imagination of a child can make the most challenging dreams come true!
Artist – Toni has a love for drawing since early childhood. During her school years, she has received much recognition for her achievements in this field.
She has taken numerous related courses ranging from stained glass, ceramics and painting. She was recognized for Outstanding Academic Achievement in Portfolio.  Some of her work has been published.
Author – In 2001 Toni was inspired to expand her art work to include children's books. Toni studied writing for children. Her book entitled, "Moon Jumping Babies" continues to delight many young ones. In her second book "Little Thunder's First Sound," children learn Little Thunder is afraid of making sounds. He makes his first sound and learns why those sounds are important.
Teacher – Toni offers classes that are educational, fun, and encourage active learning. When you schedule your in house field trip and let your class become paleontologists in my Dino Class, Illustrate the front cover of their special book in my book Illustrator Class. Young ones can use their imagination and fly away in their own hot air balloons. Children can also explore parts of Africa as they make there own African Drum.